IT'S A BOY!!!
January 14, 2009 in Uncategorized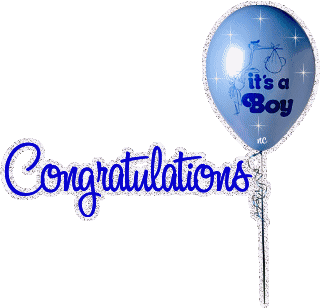 to
DT & HAPPY GAS
on the safe arrival of
Taye William
DT had a caesarian section this morning at 07.30
She has the following to say via sms……….
"tell everyone I say hello, feel fantastic. The epidural has not worn off yet so no pain for the first time in weeks!!
I could go ballroom dancing…even hip hop the way I feel right now……..but I wont, promise"
)
May God bless the Neate family,
Love
browniegirl xxx