Smoked snoek cakes with dried apricots on a sweet potato fritter
April 22, 2010 in Fish, Fritters, Vegetables
My entry into the monthly mingle is as Cape as the South Easter wind in summer with a little twist; smoked snoek cakes with dried apricots on a sweet potato fritter.
Snoek (Thyrsites atum)
Barracouta in New Zealand and Australia
The Dutch gave the name snoek to this fish because of the similarities in looks to the northern pike, that they call snoek in the Nederland.
Snoek are found in the temperate waters of the South African West Coast to the East Coast, and is also prevalent off the coast of Australia and New Zealand where it is called baracouta, not to be confused with Barracuda.
Snoek are on the green list of SASSI, and are available year round, but the months without the r's (May, June, July, August) are the normally the months when the biggest and fattest snoek are being caught of the Cape Coast.
I&J say of snoek on their website "Snoek can be baked, poached, fried or smoked, but the traditional way to serve it is grilled over the coals with boiled sweet potatoes. Some followers of this regional speciality also insist on brushing apricot jam on the fish before grilling it."
Fish and sweet potatoes are eaten together all over the coastal regions of South Africa, and apricot jam (jelly for the North Americans) is a must with snoek if you grew up on the West Coast of Cape Town. Another very popular way of cooking snoek is to smoke it over oak shavings.
Bringing together all of these flavours, I have come up with a smoked snoek cake with dried apricots on a sweet potato fritter.
For the sweet potato fritter you will need
500g of finely grated sweet potato
1 tsp dry onion flakes
¼ cup of normal flour
1 big egg
Salt and pepper to taste
¼ tsp cinnamon
Oil for baking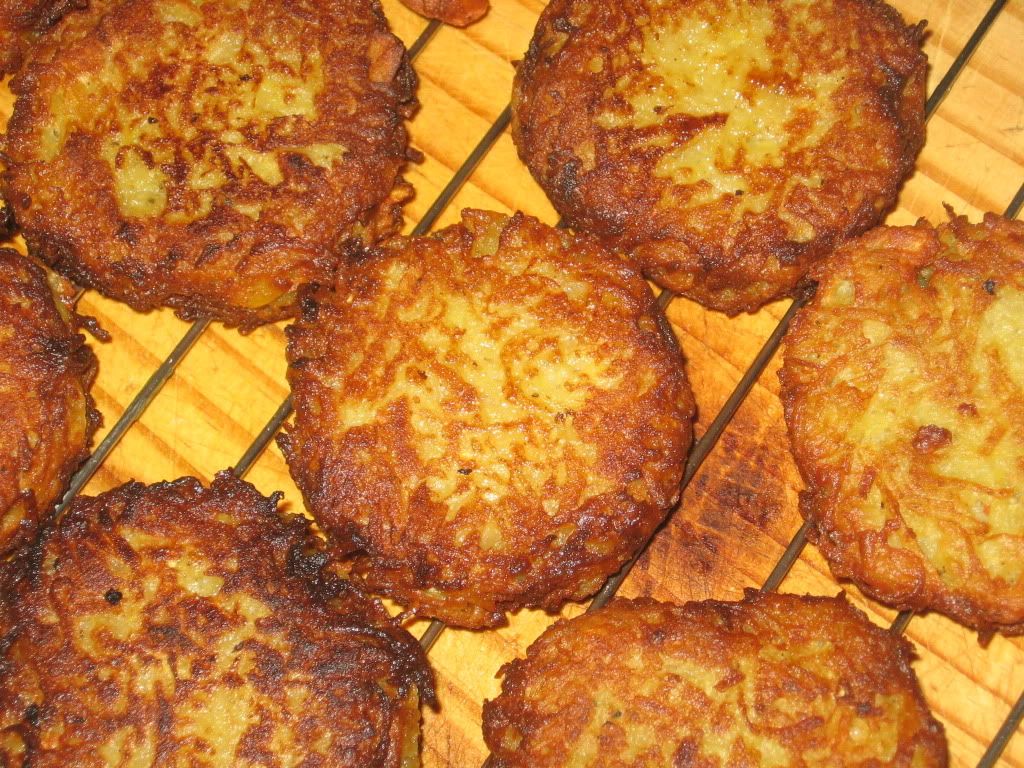 Mix all of the ingredients except the oil and form nice round cakes, if you feel the mixture is to dry add another egg. Bake in the oil to golden brown in medium oil, the oil should not be as hot as for chips, otherwise the inside will not be cooked and the outside will be burned.
For the fish cake you will need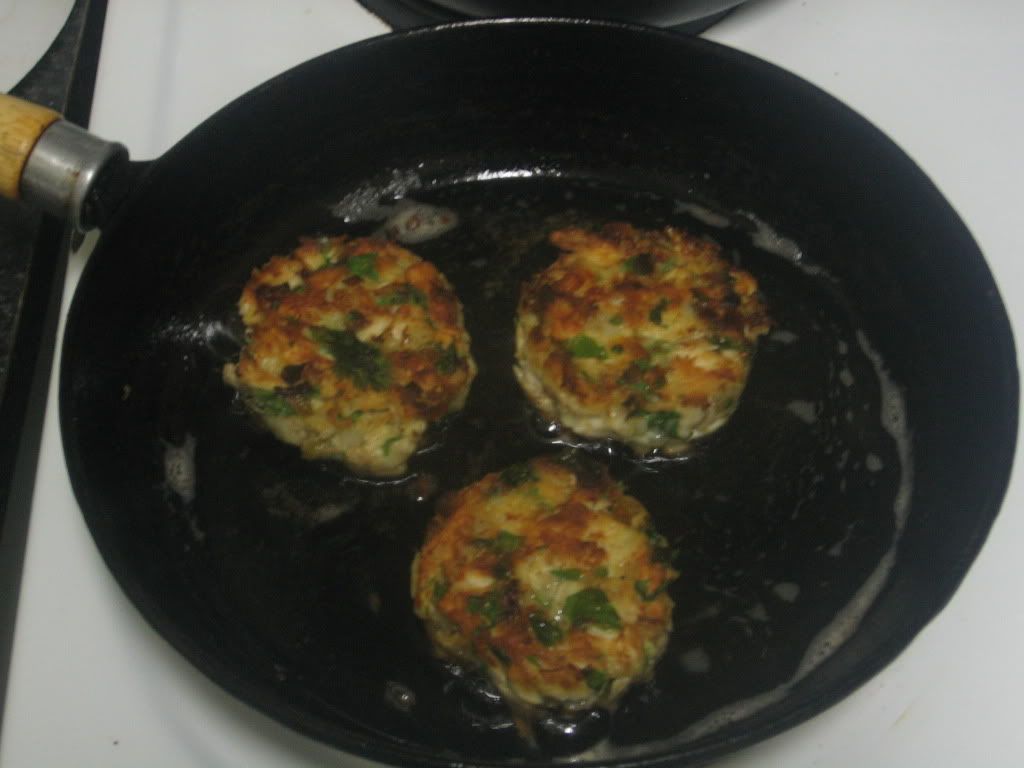 500g Flaked smoked snoek
1 big onion finely chopped
2 eggs
Hand full of coriander leaves (cilantro) chopped
Salt
Pepper
100g Turkish dried apricots
100g flour
Oil to bake
Mix all of the ingredients except the oil, do not break up the fish in to small pieces, if the mixture is to dry add an egg, if to dry add a little flour. Form cakes that are as big as the sweet potato cakes, fry in a little oil until brown, put on top of the sweet potato cake and serve.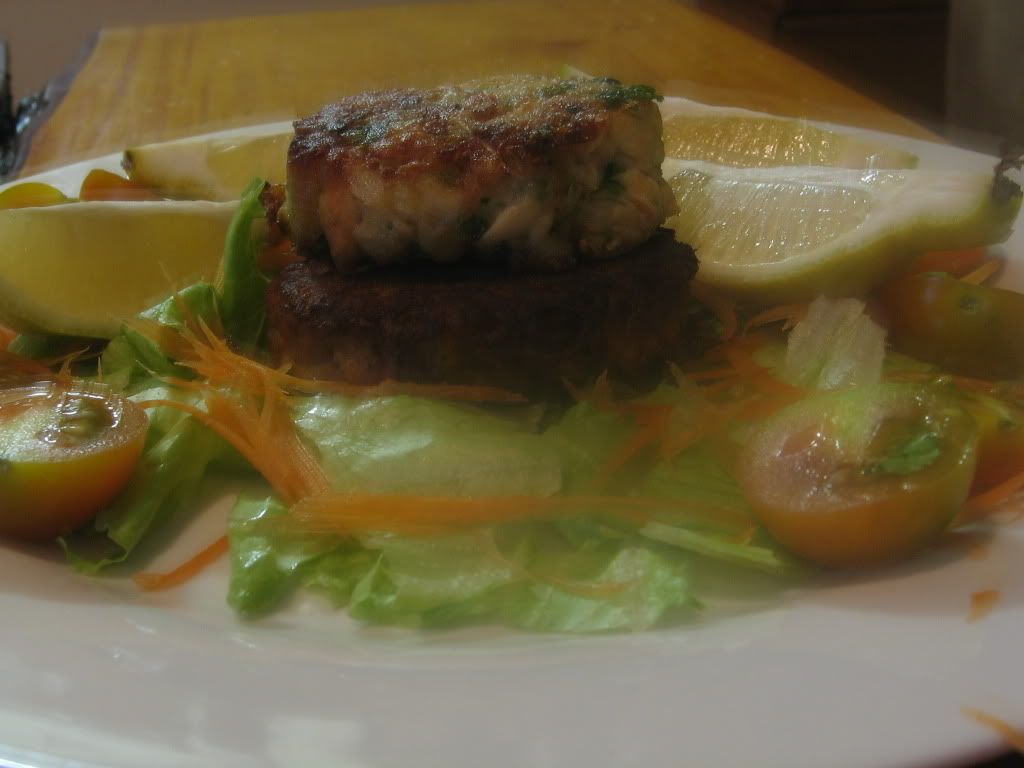 Bon appetite
Potjie
On my Afrikaans blog today :"Snoek bakkie babelaas"