Smoorsnoek
Traditionally smoorsnoek are made with salt snoek, but I prefer to use smoked snoek. If you use salt snoek, the snoek must be soaked in water beforehand to get rid of some of the salt, and be careful to add any more salt to the dish.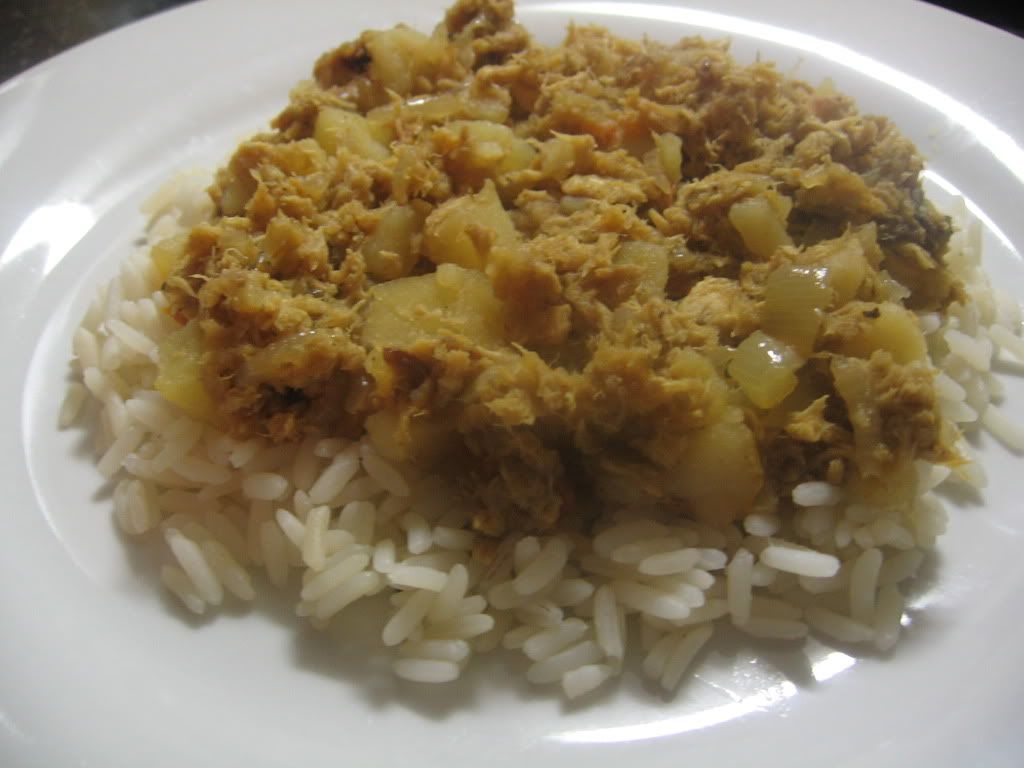 You will need:
Smoked/salt snoek flaked
2 onions roughly chopped
3 potatoes cut into small chunks
1 chilli seeded and finely chopped
2 tomatoes chopped
¼ teaspoon cumin
¼ teaspoon coriander
½ teaspoon turmeric
1 teaspoon garam masala
2 teaspoons smooth apricot jam
Salt and pepper
Oil
Fry the onions and chilli in the oil until the onion start to change colour, add the cumin, coriander, turmeric and masala and fry until the onions are coloured with the colour of the spices. Add the potatoes and fry another couple of minutes, the add the chopped tomatoes and apricot jam and fry until the tomatoes create a sauce, add the flaked snoek and bring to a slow simmer, simmer until the potatoes are soft, taste and adjust seasoning with salt and pepper. Serve with rice.
Bon appetite
Potjie
On my Afrikaans blog today: "Snoek op die kole"