Homemade pasta
October 4, 2010 in Pasta
You do not need to have a pasta machine to make pasta at home, but I would highly recommend that you use one, I tried once to do it with out a machine and decided to buy one afterwards, but even with a machine it is a time consuming process, not difficult at all, but time consuming.
For 6 servings you will need:
500g flour (I used stone ground bread flour)
4 large eggs
5ml salt
Mix the flour and eggs together, add the egg and mix through, you need a dry dough; otherwise it will stick to the pasta machine, if the mixture is to dry, add a little water. Knead well, roll into a ball and cover with cling wrap, let rest in the fridge for at least an hour.
Break one third of the ball and roll out into a flat sheet. Put through the thickest setting on the pasta machine, do that for about 7 times, then once on each lower setting up to the thickness you would like your pasta to be, I normally go down to the thinnest setting.
Cut your pasta to the required shape, using either the pasta machine or a knife.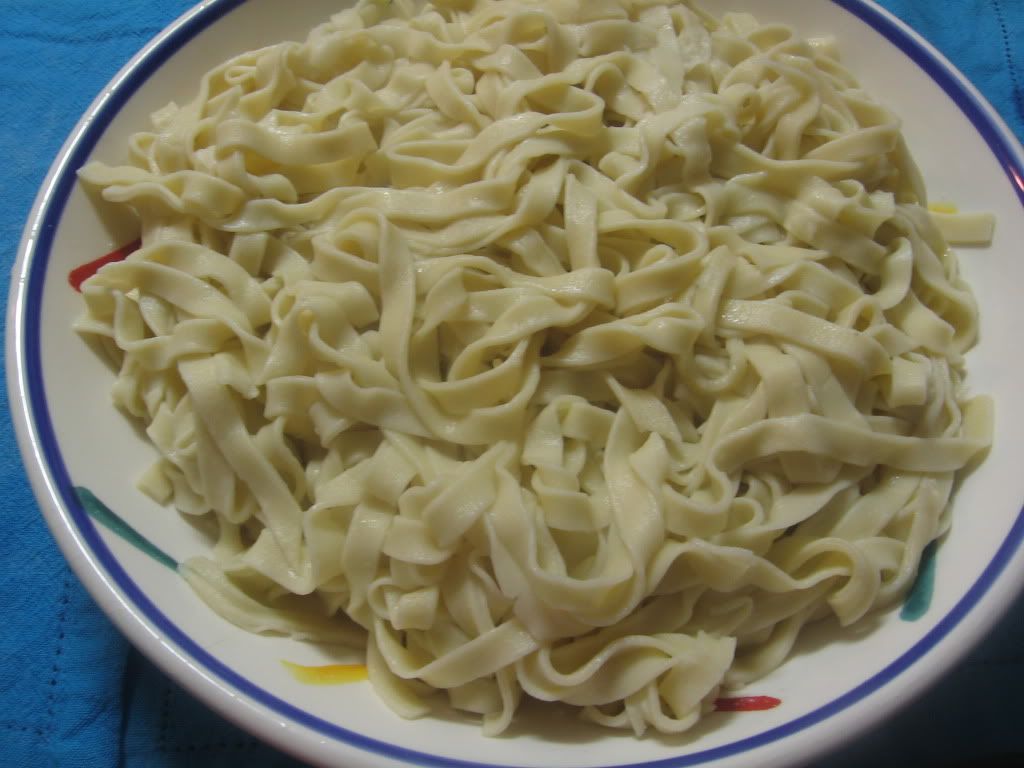 Fresh pasta will cook slightly quicker than dry pasta, so keep an eye on it.
Tomorrow I will tell you about the smoked pork and tomato sauce I made with the homemade pasta.
Bon appetite
Potjie
On my Afrikaans blog "Die pannetjie roker"